"Capturing action shots at the Clifton Suspension Bridge is not an easy task as it involves climbing ladders, scaling the heights in cherry pickers and lots of PPE. Lee goes above and beyond for us in more ways than one  - not only does he manage to get the perfect images, but he can do amazing things with them in post-processing too. He is friendly, enthusiastic and always ready to face a challenge!"
"
I have worked with Lee for some time now on a wide range of different shoots including architecture, events, children's activities and headshots. 
The photographs we have received are of exceptional quality and have been turned round very quickly after the shoot. Lee is generous with his time and is highly creative so expands and improves every brief. 
I would highly recommend Lee to anyone in need of a photographer and have no doubt that we will be in touch regularly for more sessions
."
"I have worked with Lee as an event and production photographer for our shows at the Bristol Improv Theatre and he is always a joy to collaborate with: highly skilled, friendly, professional and imaginative, Lee has captured images for us that have allowed us to show off our work to its fullest extent. Without fail, Lee works with a professionalism that comes from a true respect and understanding of people's work and their time."
"Lee is an amazing photographer and so easy to work with. The absolutely perfect photos we got back from our wedding are stunning in their composition, light and moments that were captured.

Lee is unique in that he is professional, empathetic and can work like a ninja! He asks you about the special moments and itinerary of the day so that important events and people are captured. When we got our completed photos back (very quickly!), we were overjoyed that he had captured so many important and candid moments. In the nicest way, we didn't sense or see him at work for much of the day, and I felt totally relaxed and was just doing my wedding thing! I felt like he really got our wedding story without causing any fuss.

My husband and I also wanted some posed photos; when working with Lee on these he was clear with the direction and set-up of the shots, but also allowed us to relax and be ourselves. He has great technical skill and creative vision, and for us he suggested having sunset photos. These produced the most stunning photographs of the wedding and I feel the magic of the day whenever I look at them.

Thank you so much Lee.
If you're thinking of working with him, then we would definitely recommend him."
"Lee was a delight to work with! He completely set us at ease in the lead up to the wedding and throughout the day. Brilliantly discreet, he managed nonetheless to zip around the venue and capture everything we wanted and more. He also turned around the edited photos super quickly and we're very grateful to him. We couldn't recommend him more highly!"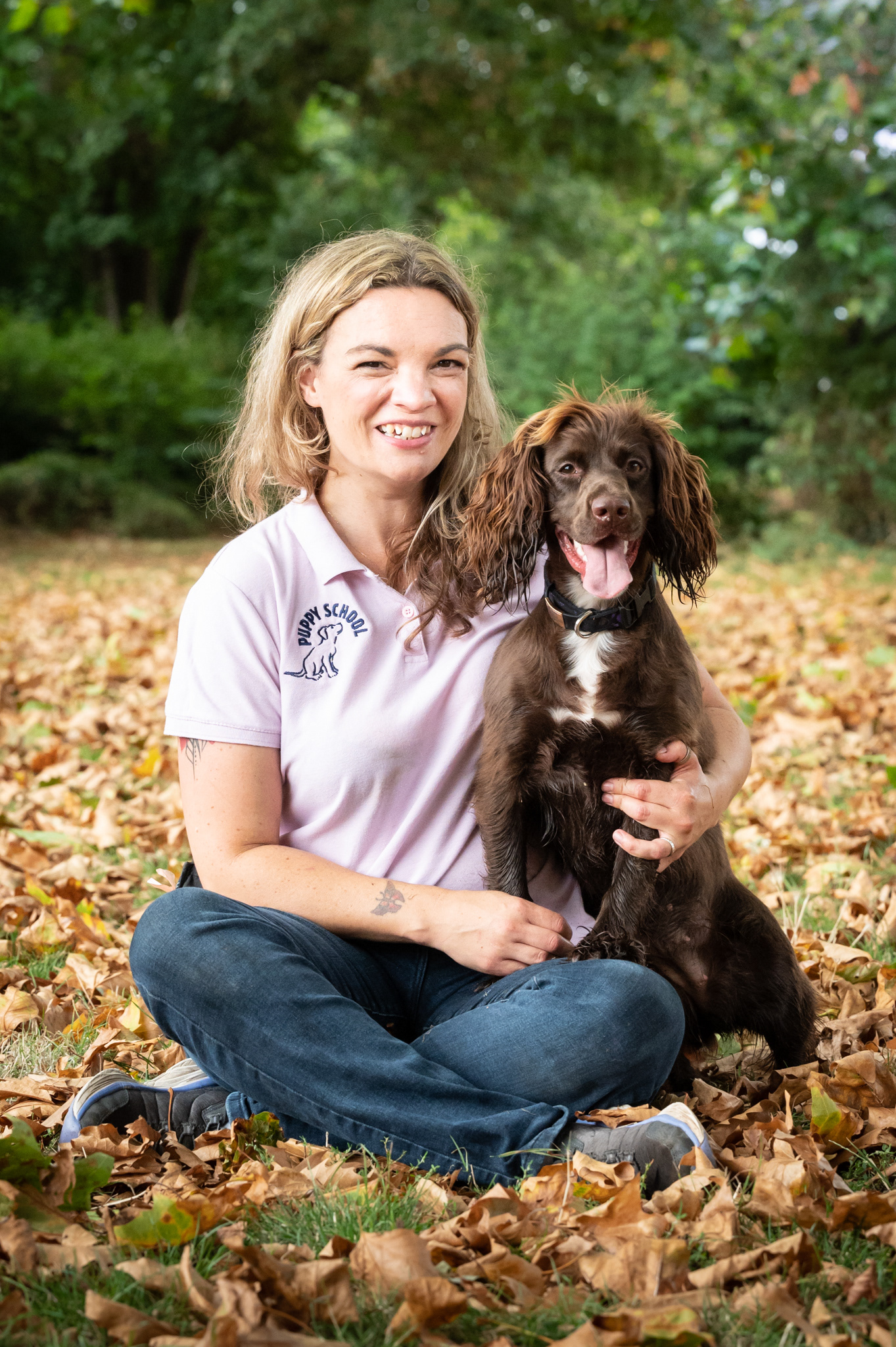 "They say you should never work with children or animals. However, Lee managed to navigate capturing my exuberant Cocker Spaniel puppy despite her hurling herself around at 100 miles an hour all while working in a public park in between dodging downpours. He is a patient and very talented photographer, working hard to make you (and the dog) feel at ease. He is by far the best photographer I have ever known as well as a being a dream to collaborate with. I have no hesitation in recommending him. So, what are you waiting for?"
SAMANTHA NEGUS, Puppy School Tutor
"It's hard for me to write Lee a testimonial without sounding like I'm gushing. Let's just say there's a reason I hire him for every photography

project

I'm involved in – I trust him completely to deliver stunning results. As a designer, it makes my life immeasurably easier to work with gorgeous imagery that requires little to no editing. Lee has the uncanny ability to make his subject appear more beautiful than it or they are in real life, and for that, I will always be grateful. Just give him your money."
"I called on Lee for a short notice hour long photo shoot, featuring me in my role as a pianist, and he was able to re-jig his arrangements to fit me in. Brilliant. He turns up bang on time and was incredibly generous with his creative spirit, and his time… we definitely ran over by a lot! The results are great, fine quality, and really capturing the flavour of what I do. I am delighted and recommend Lee very highly. Thank you!" 
"Lee was recommended by a friend for a photo shoot for my new born son. I was a little nervous not least I wanted to capture the essence of my little one before he grew too much. However Lee was fantastic and I was at ease immediately. We wanted classic photos and Lee was great at adapting to get different angles and light which ensured we got some absolutely stunning and utterly precious pictures. These were so important to us as new born babies change so quickly. Even now when I look at them, they take my breath away. Lee helped to create and capture more than just pictures for an album but some beautiful memories with the essence of our little boy. We will treasure these memories forever. Thank you Lee, for your patience and skill - you are amazing and incredibly talented. I would recommend Lee to friends and family without hesitation."
"Lee was great. Being able to come to our place and set up in the living room was so convenient for us given that we were having a shoot with our 6 month old and a dog. Lee was great with both the baby, the dog and ourselves, showing patience and understanding that we needed pauses for the baby and dog. We even went and shot some pictures of myself and the dog in the local park whilst the baby slept. We're really happy with the selection and quality of the pictures and are grateful to Lee for making the shoot feel natural and comfortable."
"Lee took photos of our little boy during our baby sensory class. Our son is a little older than the others and as a result is on the move constantly. Lee was able to capture the most beautiful images despite the rather chaotic atmosphere and also despite a very impatient baby. Thank you so much Lee for doing such an amazing job."
"Lee was amazing. He was very proactive and quick to adapt to a restrictive shoot space. His approach to the shoot was great and the cast fed off his warm and encouraging energy. He brought forth some kickass photos and we would use him again in a heartbeat.."
"Lee was very helpful and welcoming for our improv team photoshoot. He was able to put us at ease (as we hadn't done a professional shoot before) and even supplied great thematic music to put us in the science-fiction mood. The photos came out great and there was an incredibly fast turnaround with the photos being edited and sent over the next day! Exactly what we needed for our show promotional pack. All in all, I would recommend Lee and will definitely be back for any future photo needs."
"Lee was fantastic, he worked really smoothly and efficiently, and put our whole group at ease. He took an excellent set of photos for us, and we all had a good laugh while doing it. Would definitely recommend him in the future."
TIM WHITTEN
Beansville Improv Group
"I cannot recommend Lee Pullen enough for your photography needs. After an enjoyable session in his extremely impressive home studio, we sat down to review the photos and I was amazed at the results! The variety of styles and looks that he is able to produce from one simple sitting speaks volumes about his talent and commitment to making his clients looks good. I also very happy with how pleasant and stress-free the experience was and the speed at which the edited photos arrived in my inbox - I will definitely be using his services again." 
ANDY YEOH
Founder and Lead Training Consultant of Yesandyeoh.com
"I was so pleased with the results of my shoot with Lee. He captured the brief perfectly. He was a pleasure to work with and really put me at ease. He was warm, fun, engaged and gave clear direction. He took a variety of shots that gave me lots of choose from and they all looked so professional and polished! He's a great talent and I can't recommend him highly enough!"
"Lee is an absolute pleasure to work with, and always produces thoroughly excellent results. He'll always be our first choice for any of our photography needs!"
​​​​​​​
"I am really happy to recommend Lee as a photographer. He was recommended to me by a friend of a friend so I was a little nervous, but he was excellent. Our photography was for a charity project for Wouldn't Change A Thing (down syndrome awareness) which is very close to my heart. Lee invited us to his home studio where everything was set up and ready to go. My daughter was a little wild during the session (for want of a better word!) - but Lee remained calm and without putting any pressure on whatsover somehow still got amazing images of her!"
NIKKI HOLT

,
Lucinda's mum
"Je recommend le Lee Pullen photgraphique (that means photographer en Francais). He did a tres bon (very good) job at taking what was already a work of art (moi) and helping to capture that work of art in a way that helped other people see what a work of art je am. He was tres friendly, professionale and fast-working. A tres bon option for any artist or international pop sensation looking to capture their beauty for press, shows or to put on a wall in their house. Merci Lee Pullen!"
"Lee approached me after a show I did for a local community fun day in our local area. He mentioned he had taken some photographs and asked whether I would like to see them. I'm used to photographers doing this, but invariably they aren't great photos. But when Lee sent them through, I was blown away! They were by far the best candid shots anyone had ever taken of my show. 
What made them so special was that he had captured the essence of the show in a very natural way, and the shots weren't over processed, as they often are in the circus world. And the bit I especially liked was his attention to detail with the audience. He made sure that the audience was included in the shots. but no faces were being shown. He still also captured the best bits of the show! 
We have since done a studio shoot together and this was again the best experience I have had with a photographer. Lee is a very calming presence to be around and I felt relaxed so was able to show the best of what I do. Even in the studio his natural ability to capture the essence of you is remarkable.
He is incredibly quick at post-processing and even made some gifs! 
An absolute pleasure to work with and I hope we do many more projects together."
"I am very pleased to recommend Mr Lee Pullen as a photographer. He came to the house with all the necessary equipment, but no fuss, and took photographs of myself and my artwork for a blog I am planning. The photos were just what I wanted and delivered quickly in two modes for other purposes as well. I am very happy about the quality and professionalism of the whole arrangement and will certainly use his services again."
"I've never been someone who's been comfortable in front of a camera, but having been impressed by Lee's work in the past, I decided to reach out and was very glad I did! Lee completely put me at ease and clearly takes pride in his work. He was even able to work with the vaguest ideas I had and turn them into something tangible. The turnaround was quick, and I was really impressed with the results! I'll definitely be contacting Lee again for my future projects."
"When I first approached Lee in need of some agency and general-use headshots, I wasn't certain what exactly I was looking for in my photos. Nonetheless he was incredibly helpful both before and during the shoot in finding the kind of image I was going for. Throughout the shoot I was kept in the loop about what he was trying, and showed the photos that different set ups produced. Lee certainly knows his stuff, working quickly to adjust hardware to get fantastic results. The turnaround time to receive my finished photos after the shoot was very fast, but still at the highest quality. I wouldn't hesitate to recommend Lee for any studio or event photography needs."
"A friend recommended Lee to me after she had been so pleased with the portraits he did for her creative business. She put us in touch on a Friday morning, and I had the edited shots by 4pm the same day! Lee was very patient and happy to keep taking more when my self-criticism was making me hesitate. A lovely person to work with."
"I needed a few high-quality headshots for a portfolio. Lee took the shots in his home studio, edited them, and delivered them in a single day. He is professional, quick and his photography is of excellent quality. I wouldn't hesitate to recommend him to anyone needing headshots or event photography of any kind."
ANTONIA FORSTER

,
science presenter
"Lee is a consummate professional and helped us out by taking headshots of our team for our 'about us' page. I wouldn't hesitate to recommend Lee for anyone who is looking for photography help."